JOB OPENINGS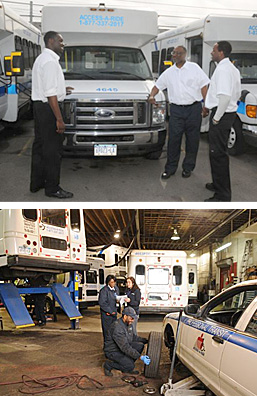 Vehicle Operators
We have immediate openings for full and part time driving
positions. Retirees welcome. Open interviews Monday through Friday 9 AM to 3 PM. Overtime Available.

Dispatchers

Dispatcher Supervisors

Mechanics


APPLY NOW

Call 718-558-0808, or please send your resume to: jobs@Ptransit.com


Professional Transit
Access A Ride vehicle operators must meet the following requirements:
• Valid New York State
Commercial Drivers License with
Passenger Endorsment.
• Unrestricted License in effect
for 3 years.
• Must have no more than 4 points
on your license.
• Must be at least 21 years old.
• Drug Free, Pre-Employment,
and Random Testing